US-born Isabella De La Rosa and Indian national Mithilesh Jaiswal are two current emlyon business school students discovering the specific workings of the hospitality industry whilst also learning to become general business managers. The school's MSc in International Hospitality Management program, in partnership with Institut Paul Bocuse, offers them an international learning environment in which classmates from around the world get to explore all facets of the sector in various world-renowned locations. Learning on the job, around the world, and in the classroom.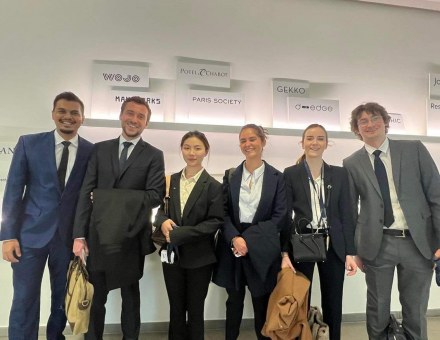 What convinced you to join this program and why specifically at emlyon?
Isabella: "I had previous experience working in France and I knew that the prestige of a business school like emlyon would help me in the French job market. I chose the MSc in International Hospitality Management as I already had years of experience working in hospitality, including in a managerial capacity, so I felt confident in pursuing a career in this domain and in this country."

Mithilesh: "Meeting new people and understanding new perspectives is something I love, so the combination of a cohort with several nationalities and international educational visits truly completes the circle. The choice of Masters for me was crucial, as I wanted to upgrade my knowledge after working for 2 years in the hospitality industry."
How does the program succeed in instilling expertise in hospitality and business management?
Isabella: "We have classes focused on hospitality and others focused on general business, and our semester-long projects utilize both. Our first semester project was to create a pop-up restaurant from the ground up. Having to figure out and build a business plan was very useful and having to apply our other courses into this work made it feel more tangible and real."
Mithilesh: "Practical experience is an impetus, but knowledge is the core of any sector. This is where the financial and strategic mindset of emlyon business school has guided us in running a mainstream business. The restaurant project that Isabella refers to is the perfect illustration of this."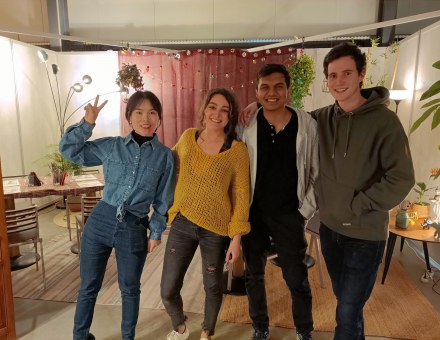 What skills do you feel you have acquired, for use later in your career?
Isabella: "The majority of our coursework included a group project element to it and I do think this is one of the more realistic aspects of the program. When working, you hardly work alone, and when in a group setting you must work with others and other personalities. While this is probably considered a softer skill, it was definitely useful to have to communicate effectively within the group and make sure everyone was on the same page".

Mithilesh: "The most important skills I learned and continue to enhance are the soft skills that were instilled in me during the entire course via the group projects, with a cohort of several nationalities where every individual in the team had a different view and unique strengths. This experience helped hone my leadership skills. In terms of knowledge, the finance and asset management course provided me with the groundwork for a future in the hotel development sector."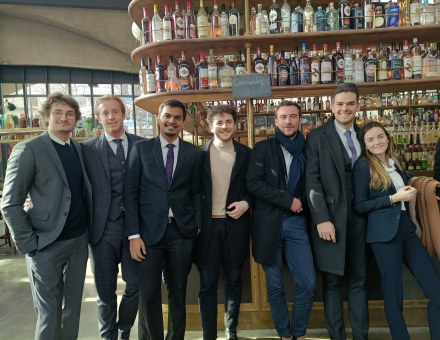 What were some of the biggest program highlights for you?
Isabella: "I would say the times inside and outside of class with my fellow students, especially the hospitality week we all spent together in Lyon and going around to different hotels discovering what's out there and how to build connections in the industry. Then there was the restaurant project. My group and I went above and beyond developing our idea (Middle Eastern Ice Cream called "Booza") and even rented an Ice Cream Truck to serve our product from. We worked really hard on our concept and did our business plan in the style of an ice cream magazine to really sell our product and vibe."

Mithilesh: "For me it was really meeting and studying alongside amazing people from across the globe. Also during the hospitality week visits to different types of hotels, we got to experience the new trends of the sector and how it is portrayed in different cultures to understand that we're all part of one global village with different neighborhoods. We're in this together."
Given your experience in the program, what are your current professional ambitions?
Isabella: "Lately I have become more and more interested in the technological side of hospitality, so I am considering brushing up on some skills to work as a Data Analyst. On the other hand, I also really enjoyed the "front of house" experience too, communicating with customers and clients, so let's say I am keeping both of these options open."

Mithilesh: "I want to expand my knowledge in the hotel development and consulting sector, and emlyon business school has provided me with the tools and technical knowledge to accomplish this. We used specific methodology in several group assignments and projects that has helped us to unlock a new way of thinking, which I believe is now our greatest asset."