Human beings have taken the idea of hospitality to new heights, turning the industry into an art and building exciting customer experiences.
The hospitality industry is made up of a number of areas including tourism, food and beverage and accommodation, amongst others. The sector itself is massive. Travel and tourism alone took around $1.6 trillion in 2017 in bookings.
Within the sector, the food and beverage area is showing recovery after a poor performance since the 2008 financial crash. The increasing use of restaurants and takeaways is being driven by consumers having more disposable income and confidence levels improving. The food service sector has subsequently experienced a 3.7% growth in 2017 and is projected to sustain a 5–6% growth in 2018. This is being reflected in the other areas of the hospitality industry.

This is, of course, fantastic news for the industry. However, fast growth often presents other challenges, and hospitality recruiters are moving into a highly competitive space where talent is in great demand. To build great experiences for customers that result in glowing reviews, hospitality recruiters have to innovate and create new ways of attracting top candidates.
Let's check out some of the main pain points of the hospitality industry in 2018.
New demand means new hospitality
The 'on-demand' business model is disrupting every sector and hospitality is being drawn into this, often controversial approach, to doing business. The 'gig economy', where casual work rules, is starting to impact recruitment in the hospitality industry. This more on-demand model is also being reflected in the customer wants and experience expectations. Recruiters are looking to new ways to engage and locate staff at very short notice. This has pros and cons. One of the issues is that in the hospitality industry, great customer experiences often equate to fantastic customer service, by staff who represent the brand and have helped to build that brand too. New digital methods of recruiting hospitality staff are becoming more common place. They allow the service to quickly find the right staff and provide digital platforms to develop long-term relationships between employer and worker that can be called upon when needed.

Digital recruitment and casual workers
The use of a more casual approach to labor can have some advantages for the industry, and digital methods of recruitment can be used to open up the talent pool. On-demand talents recruitment services like "Coople" offer platforms that allow the hospitality recruiter to pick from a large talent pool. The benefits of platforms designed for digital recruitment include: having a transparent rating system; being able to rehire good people (maintaining brand continuity); and make the recruitment process more efficient.
How hospitality industries are recruiting
The competition for great employees in the hospitality industry is driving recruitment into universities and colleges. An early-stage recruitment process, that dives into university talent, will ultimately benefit from the skills that those students have already amassed. Younger people tend to gravitate towards certain sectors of hospitality too. A great place to start recruitment of younger but qualified workers is at the higher education stage. Bringing staff in at this early stage in their career, gives the employee a chance to help train them in brand expectations. They can grow with the brand, building a long-term career in the industry. In addition, there are a number of areas in the hospitality industry that are struggling to find specialist skills, for example in luxury tourism. Skills in emerging areas are targeted by universities enabling new entrants into the industry to take these abilities into the organization – making these individuals attractive candidates and offering them a good start to a long career.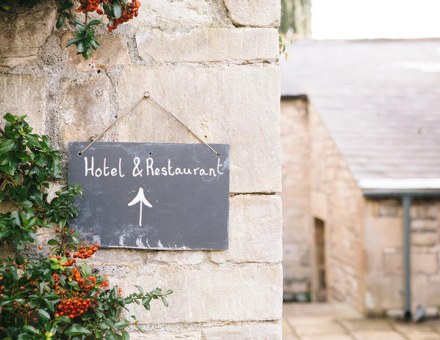 The hospitality industry is blooming, and it offers a wide range of interesting and exciting careers. emlyon business school's MSc in International Hospitality Management allows you to study in Lyon, Paris and Shanghai. As well as teaching you the theory behind the success of the hospitality industry, the course also ensures you have the right level of practical skills to take you from university to work. Gaining the right skills can catapult you into a prime position within the industry allowing you to build a career as a global hospitality leader.