Why Study Hospitality in France?
France – the land of good taste, of elegance, of joie de vivre and savoir faire. The land of Michelin stars and palace hotels, of grand crus and the Bocuse d'Or. The home of luxury, style, beauty and the arts. What better place to study hospitality than in its birthplace and the epicenter of modern lifestyle design?
Hospitality, a French Patrimony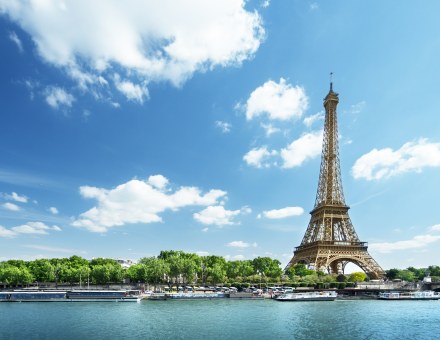 French hospitality, gastronomy and viniculture are legendary. The first modern restaurant opened here in the 18th Century, as did the first true hôtels. French food and French wine have been the standards against which all else has been measured for generations. The Côte d'Azur – the French Riviera - defined resort leisure in the 19th Century, while César Ritz and Auguste Escoffier created the standards of modern luxury in Paris at the beginning of the 20th Century. And Paul Bocuse spread the notion of French cuisine and the art of welcoming à la française around the globe a generation later.
But France is not just about tradition and heritage. The number one tourism destination worldwide, France is home to the world's largest hospitality operator. The Riviera boasts the world's top-rated restaurant. And Paris is ranked the world's most important city for meetings and events. Designers like Philippe Starck, Pierre Yves Rochon, and Jacques Garcia have been at the epicenter of the global lifestyle revolution in hospitality. The start-up scene is vigourous in France, a top ten country for innovation, with hospitality new business ideas ranging from transformational resort developments to glamping.
Global Hospitality Education with the French Touch
Modern hospitality is undergoing a revolution as profound as the industrialization of the sector in the mid-20th Century. Today's hospitality demands flawless technique and world-class business management. These elements are assured through the unique pairing of a specialized hospitality school with its knowledge of the culture and techniques of hospitality with one of the world-renowned Grand Ecole centers of management excellence. But what defines this new era of hospitality goes beyond technique and culture or good management, focusing much more on creativity, aesthetics and the innovative design of unique and fulfilling experiences against a backdrop of fast-paced technological evolution.
Our program develops the European hospitality culture and global management expertise for which Continental hospitality education is famous. But our location in France offers an extra element – a certain French Touch – uniquely suited to today's demands. Our curriculum places special emphasis on experience design, incorporating global academic and professional expertise enhanced by the unique savoir faire of the French luxury, fashion and cosmetic industries, of French cinema and theatre, and French design, gastronomy and viniculture. And we balance French Touch with French Tech, ensuring that our students are exposed to the latest digital developments in the country that famously pioneered bullet trains and supersonic aviation.
Innovative Content and Innovative Pedagogy with a French Flair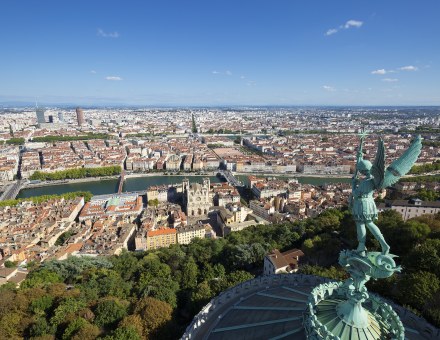 The MSc in International Hospitality Management utilizes cutting edge project-based learning pedagogy supported by courses and modules delivered by world-class academics and top industry professionals. In addition, we bring in specialist partners from other domains representing design, fashion, and the arts through conferences and coaching. Our three major projects, corresponding to the three semesters of coursework, challenge students to use their creativity and experience design competencies to develop and execute feasible concept restaurant start-ups, devise new brands for a major hospitality player (presenting to corporate executives at the world headquarters), and tackle the real-life issues facing multi-nationals through inventive consultancy. Students must balance the ingenuity and attractiveness of their conceptions with real world constraints and a constant focus on profitability. Their work is supported by rigorous business planning, strategic thinking, market analytics, resource assessment, and operations management.
To learn more about the program, download useful documents by creating your account and accessing your personal space.