Careers services track
As a student of the MSc in International Hospitality Management, you will benefit from a dedicated career track which will include workshops, expert panels, fairs, events, company visits, etc... The Careers Services Department provides all students with continual support in identifying career goals and developing action plans. Program-specific careers services include:
Workshops: Careers workshops help you prepare for your internship search and future career. Self-assessment tools and individual coaching provide you with the opportunity to prepare your next move.
Tools: Our wide range of career tools help you find out more information on partner companies and sector specific resources, including databases with internship and job offers.
Events: Over 200 companies visit emlyon business school campuses each year and provide students with continuous access to the business community.
You will also benefit from dedicated hospitality weeks in London, Paris and Shanghai, during which you will meet with industry professionals, tour exceptional hotels and restaurants and develop your network in the global hospitality market.
Get to know how to choose the job you want
The program prepares you for management careers within companies active in hospitality related industries.
Beginning in July, students also have to complete a 4-to-6 months internship that can also be a possibility for you to find your first job.
Here are some examples of internships from previous cohorts:
Communication internship at Hotel Pullman, Paris - France
Mission: Assistant to the Event Manager in the Event Department.
Communication internship at Mama Shelter, Paris - France
Mission: Assistant to the Web Marketing Manager
Project Management internship at Club Méditerranée, Paris - France
Mission: Project manager within the Headquarter's HR Department for Club Med's "Villages"
Hotel Management internship at Fairmont Monte Carlo - Monaco
Mission: Assist Revenue Management and Booking Departments
Operations Management internship at Radisson Blu Plaza Hotel, Oslo - Norway
Mission: To insure quality standards, and to assist in managing daily operations within the Meeting & Events department by planning, managing and executing events.
Management Training at Pullman Bali Legian Nirwana, Bali - Indonesia
Mission: 3 months in Food & Beverages department and 3 months room division.
Guest Relations internship at Hotel Plaza Athénée, Paris - France
Mission: Working with guests and Guest Relations department on logistics.
Hotel Management internship at Four Seasons Georges V, Paris - France
Mission: Assist the F&B Director in daily hotel activities for different F&B sales outlets.
Today, many French and international companies have put their trust in both Institut Paul Bocuse and emlyon business school, and welcome our students each year. Many companies also regularly participate in Careers Events, B2B Recruitment Sessions, Recruitment Forums, Special Conferences and Expert Panels. Providing students both with professional expertise and career advice, these different sessions are a great way for students to build their network and search for career opportunities in the hospitality management industry.
MSc in International Hospitality Management graduate hold positions such as Events Relations Manager, Project Manager or Marketing Project Manager in companies like Hilton Worldwide, AccorHotels and Groupe Bertrand.
Log into your emlyon business school personal space to access the graduate employment statistics for the MSc in International Hospitality Management.
emlyon business school forever alumni network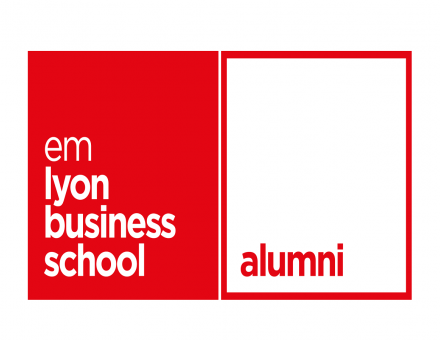 As future graduate of emlyon business school, you will hold lifelong membership of emlyon business school forever alumni network, a network of near to 30,000 alumni covering more than 120 countries.
You will benefit from all services it offers, including the online assessment modules. Its members will help you further develop your career regardless of which stage you are at, by providing you with career development information, exchange business information with you and share their experience for you to build on.
Institut Paul Bocuse alumni network
A robust network incorporating thousands of graduates across 78 countries, the Student and Alumni Network of Institut Paul Bocuse consolidates relations among graduates, students and the rest of the school community. It multiplies occasions for encounter and exchange in order to create career opportunities and promote educational dialogue within the network.
The time spent at Institut Paul Bocuse give us the know-how and etiquette that make us what we are today. This strong bond continues to unite us in the great Institut Paul Bocuse family despite the years, the distances and the happenstances of life.

Anne-Laure Leuck - Institut Paul Bocuse graduate 98
To learn more about the employment statistics, create your account and access your personal space.